Pollen, Particulars, and Pencils
It's April, writers. Grab your pencils. Are you packed for camp yet? Camp NaNoWriMo kicks off today, and while I didn't go to camp last year, I'm planning great things for this year. That is--if the trees don't kill me first.
Today's pollen count here in Georgia is well over 9,000! Well, technically 4,000, but that's still enough to make me and everyone else feel like they're legitimately dying. So, obviously, the only camp worth going to is, in fact, Camp NaNoWriMo. (You can sign up by clicking the link. Then, let me know you're there so that we can buddy up!)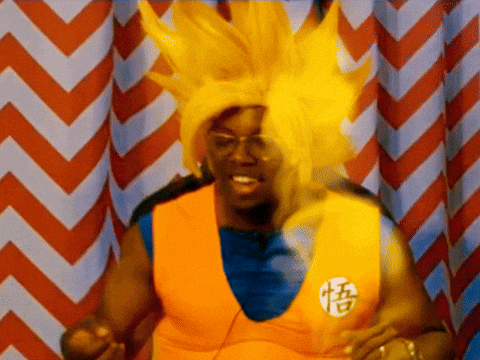 Now, if you don't know what Camp NaNoWriMo is by now, you should be ashamed of yourself. I post about it every year. That said, Camp NaNoWriMo is a mini version of the global, annual writing event that happens each November. Writers come together online to write whatever it is their hearts desire during the month. Writers can pick their own word count goal or choose the standard 50,000 word goal. Camp is a more laid-back experience, but it's still great to have the company and motivation of other writers.
If Camp isn't on your writing path this spring, it should be! I'll be working on my latest serial fiction piece, Red Writing. This story is one I've been wanting to write for quite some time. I was very proud of finishing Lucky and the Killer, and I was even more impressed that it earned over 15,000 collective views on Wattpad and Radish. I would never have dreamed that something I wrote would be read that many times. It was an amazing feeling, but the feeling fell flat when my students asked to see my book.
I showed it to them so that they could see it was an actual book, but I couldn't let them look inside of it. The book isn't horribly mature, but I couldn't let my kiddos read it. They're much too young, and I found myself questioning if what I was writing was worth it if not everyone could read it. So, I set out to write a book that everyone could enjoy and find meaning in: Red Writing.
Red Writing is the story of an orphan and a criminal finding a family in each other. The story is clean enough that my students will be able to read it and deep enough that adults will still find enjoyment in it. It is my hope that it will be relatable to people. Love and acceptance are human necessities, after all!
Check out Red Writing for free as it's being written on Wattpad and look for Lucky and the Killer's paperback to be out later this year.